You could sustainably grow income through transformational relationships with new and existing funding partners?
The power, creativity and potential of your people could be fully harnessed for your mission?
Your organisation finally had the financial and personal assets it needed to truly be the change it wants to see in the world?
Fundraising Case Studies
Our team brings over 20 years' leadership fundraising, external relations and relationship building work across the world. Here are a few examples of organisations we have helped to sustainably grow their income and partnerships.
Discover
UN SDG Lab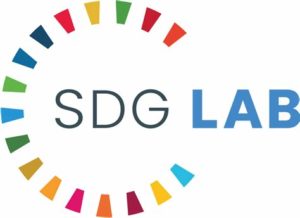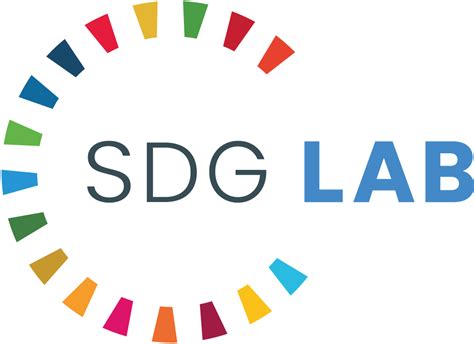 "Tim Fieldsend consulted with the SDG Lab to provide our team with his expertise and experience in resource mobilization, partnership building and strategic positioning.
"Tim produced a 360-assessment of funding and partnership opportunities and messaging to appeal to governments and foundations and provided the necessary foundations for future resource mobilization and partnership engagement activities: from a pitching slide deck to a two-pager on 'selling' the SDG Lab to donors.
Tim's expertise in partnerships and resource mobilization was clearly evident, as well as his ability to engage diverse teams in new areas of work. His team building skillset is impressive, together with his mastery of facilitation, mediation and brokering. [When delivering] workshops, he continuously 'read' the room to ensure everyone actively participated in the discussion and were able to share their views in a safe environment.
"Beyond his technical competencies, Tim possesses high levels of emotional intelligence and compassion. He was quickly embraced by the team and instantly integrated into our day-to-day activities whilst keeping a sharp focus on his mandate, workplan, and deliverables. Furthermore, Tim was appreciated by the team for his maturity, honesty, and professionalism, as well as the perspectives he shared through working for different international organizations and civil society organizations.
"We greatly benefitted from his knowledge and the services he provided, as well as enjoyed having him as member of the team during that time. We strongly recommend him to any organization or initiative that is looking for a dynamic advisor to help take their fundraising and partnerships work to the next level."
Özge Aydoğan, SDG Lab Director. Edward Mishaud, SDG Lab Senior Advisor
TRIAL International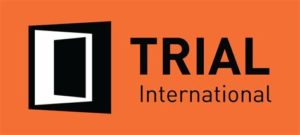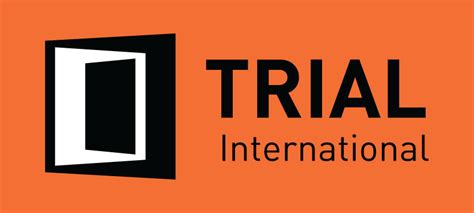 "TRIAL International needed a consultant with the ability to quickly grasp the challenges faced by our International Investigation and Litigation Programme, both in its work and fundraising efforts. We needed someone with flexibility, and the ability to think about solutions feasible for the size and resources of the organization.
Thanks to Tim we now have a clear action plan and additional fundraising documents to support our next fundraising efforts. The consultancy greatly met our expectations in terms of working relationship and quality of the product delivered. I particularly appreciated Tim's flexibility, ability to listen and quickly understand even technical issues/challenges and his ability to tailor-make solutions. Additionally, and very importantly, working with Tim has been a real pleasure for his openness, availability, curiosity and kindness!"
Guilia Soldan, Program Manager, International Investigation and Litigation Unit, TRIAL International
ESCA Cancer Support
"Tim helped us in developing our new fundraising strategy. We really appreciated his expertise and his understanding of the different funder segments. With his help, we were able to structure our strategy in a way that gives us the best possible return on investment and is aligned with our capacity."
Elina Viitaniemi, Director
GFC Zero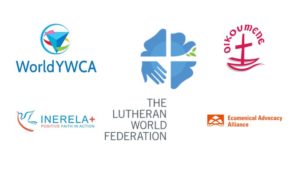 Tim Fieldsend brought together several different NGOs to jointly apply for funding on HIV as the Global Faith Coalition for Getting to Zero, training and guiding their planning as a consortium, forging new relationships and successfully securing multi-year funding from the Robert Carr Civil Society Networks Fund of USD 365k for 2014-2015, and USD 455k for 2016-2018.

UNICEF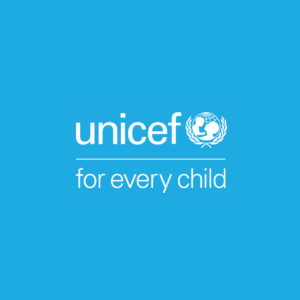 Tim Fieldsend delivered business analysis across UNICEF's Southern Europe markets to build insight into fundraising opportunities and developmental issues. Presented report to senior international fundraising management.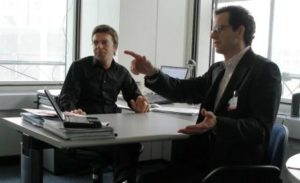 Tim Fieldsend (R), with Roger Keczkes, UNICEF.
"We were most impressed with Tim Fieldsend's ability to integrate a divese set of marketing and financial data and precisely order a solid set of key insights and recommendations.
This financial tool, as well as summary picture gained on our Mediterranean markets, has already added value in ensuring a one stop shop for all business drivers, as well as highlighting areas of potential growth.
His ability to distill large quantities of information whilst discerning the most salient fundraising issues to tight timescale, proved invaluable at a time of significant change for the organisation."
Roger Keczkes, International Fundraising Manager, Southern Europe, UNICEF
International AIDS Society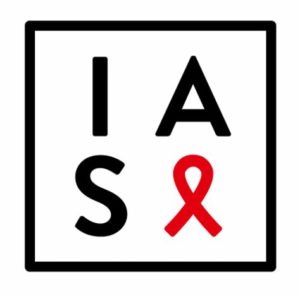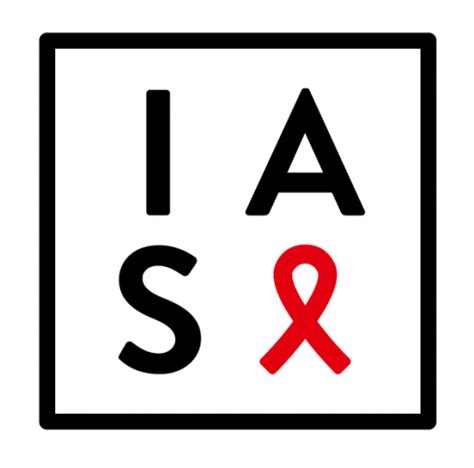 Tim Fieldsend, On Purpose Sàrl CEO served on the Executive Management Board.
• Directly responsible for fundraising for the International AIDS Conference (AIDS2012) ensuring full funding of $11 million USD for AIDS2012, at 24,000 participants the largest open conference on health globally.
• Strengthened existing relations with financial partners developed funding relationships with new donors.
• Maintained up-to-date knowledge of the donor landscape, conducted research on existing and prospect donors, and formulated cultivation strategies for each identified prospect.
• Liaised with the Executive Director and Executive Management Board to identify funding needs and priorities and to develop and oversee implementation of operational plans to achieve annual and long-term financial goals.
• Managed a diverse team of five based in different continents, oversaw donor reporting and grant management, and maintained appropriate grant tracking systems and procedures to ensure accurate and timely reporting on grants.
"Tim has led our global fundraising efforts; meeting the funding target for the International AIDS Conference in Washington, D.C. in July 2012, forging strong relationships with donors old and new, representing IAS in a variety of settings, and contributing to the success of our programmatic work on HIV Resarch Promotion, Policy and Advocacy…I recommend Tim without any doubt or hesitation as a senior level development professional."
Bertrand Audoin, Executive Director, International AIDS Society
IFRC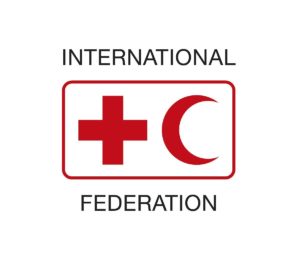 In conjunction with National Society fundraisers from around the world, Tim Fieldsend developed the guidebook for IFRC's fundraising training and capacity building across 183 countries. ("A common approach to sustainable fundraising")
"Tim Fieldsend did a great job for us synthesising a strategy for sustainable fundraising and reorganising our framework for fundraising approaches, tools, and cases."
Ken Phillips, Head, Organisational Development Department, IFRC
Child Rights Connect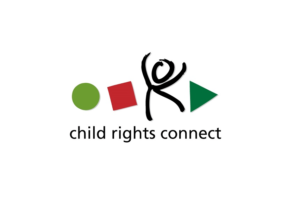 (formerly the NGO Group for the Convention on the Rights of the Child – Tim Fieldsend led the organisational rebranding and renaming)
• Responsibility for global fundraising and reporting.
• 15% income growth in 2009, 21% income growth in 2010, 8% growth in 2011, exceeding programmatic needs in all years, in a difficult global financial environment.
• Diversified and expanded donor base, strengthened key donor relationships.
• Launched and managed GroupTalk, the new online publication for the network.
• Led organisational rebranding and renaming.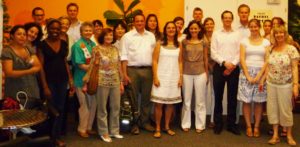 NGO Group General Assembly with Tim Fieldsend
UNITAR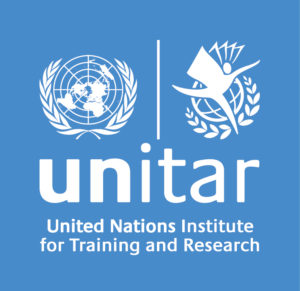 Tim Fieldsend built fundraising and capacity-building relationships with governments and directors of multinational companies across Europe. Worked alongside staff of the Decentralized Cooperation Programme and partner bodies to support training programmes to local authorities on security, crisis management and HIV/AIDS.
"Mr. Fieldsend brought tremendous experience, energy and commitment to delivering valuable work to the DCP. He made a valued contribution to UNITAR, and I would not hesitate to recommend him." 
Nicolas Frizon de Lamotte, External Relations DCP, Senior Coordinator CIFAL Network, United Nations Institute for Training and Research (UNITAR).
Tea
International Fundraising
& Strategy
On Purpose is the preferred provider of locally-based, cost-effective international fundraising expertise at executive management team level for Geneva's international non-profit community.
• 15 year track record in fundraising – $millions raised
• Team has successfully raised funds for the United Nations, Oxfam, the Red Cross and many other leading international organisations
• Outstanding skills in top-level partnership building and proposals
• Staff professionally qualified and accredited in fundraising (e.g. with the Chartered Institute of Fundraising – CIOF)
Building relationships, realising objectives. The On Purpose team has over twenty years' experience helping the world's leading organisations realise their financial goals and the potential of their people. Founder and managing director Tim Fieldsend has led fundraising campaigns successfully meeting targets in the $10million+ USD range, as well as smaller operations for growing NGOs.
We specialize in International fundraising strategy, campaign management and capacity building.
Our team has led top-level fundraising campaigns and departments for the United Nations, the International AIDS Society, the World Council of Churches and the International Federation of Red Cross and Red Crescent Societies among many others. We have experience serving on the executive management boards of several NGOs and know how to get the best out of fundraising and the wider organisation to realise income targets and lasting funding partnerships.
Our success is driven by client recommendations based on their experience of us producing lasting growth and positive change. We believe this track record of enabling growth in the not-for-profit sector only comes through our focus on really seeking to understand and serve each client's situation and needs.
On Purpose is committed to productive working relationships based on true understanding. We are passionate about knowledge and insight – and creating value out of them.
We are experienced in all the major fundraising sectors; government, corporate, high net worth, trust/foundation, legacy, direct marketing.
A track record in delighting clients with quality outcomes.
Successful, enthusiastic, experienced & professional.